Are you a huge BGMI, also known as PUBG? If you have played BGMI for a long time, you might already know about PUBG tournaments. If yes, you might also have heard about Team Tapatap BGMI.
Team Tapatap BGMI is one of the most popular PUBG Esports teams in 2022. In today's blog, we'll learn about this team's members. Get ready to learn about one of the best BGMI players in the world. Here we go!
List of Members of Team Tapatap BGMI
Jonathan
ZGod
Neyoo
ClutchGod
Millions of people play PUBG in India – as individuals and as a part of teams. When we talk about teams, Taptap is among the top teams competing with the greatest players of BGMI. There are a total of four members in the team Taptap BGMI.
They are Jonathan, ZGod, Neyoo, and ClutchGod. Each of them has special gaming skills, which also makes them top PUBG players. Let's learn about each of these players in detail, starting with Jonathan.
Jonathan
The full name of Jonathan is Jonathan Jude Amaral. He was born in Mumbai on 21 September 2002. He is 20 years old (as of 2022). When we talk about his gaming skills, many say, "he plays like a hacker". But the fun fact is, it's all his skills in BGMI for tap tap.
He's not a hacker, of course. "Hacker Bolte" is one of Jonathan's favourite dialogues because his skills look unreal when they are genuine. Currently, Jonathan plays for Godlike Esports and is getting more and more recognition with time.
ZGod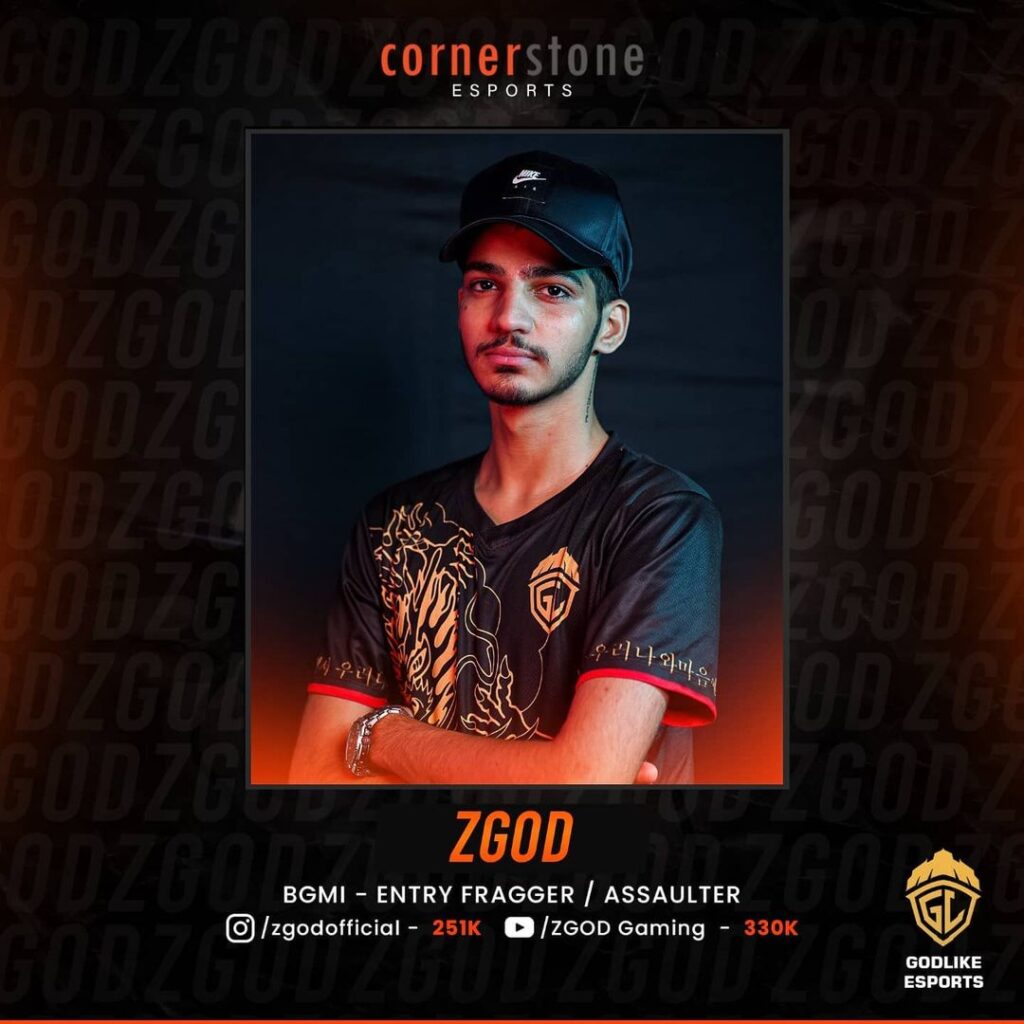 ZGod's real name is Abhishek Chaudhary, and he's an excellent Sports Competitive PUBG player. The gamer was born in Jaipur on 1 January 2002, so technically, he's 20 years old (as of 2022). He has a degree in BCOM, with an educational background in Jaipur. Currently, he's holding his place in the list of top PUBG gamers in India.
Other than being a PUBG player, he's also a Youtuber. He has a Youtube channel named "ZGOD Gaming". ZGod has more than 417k subscribers on his channel, with more and more people adding to the subscriber base. The gamer is an Assaulter in team Tapatap BGMI and is popularly known for his strong finger movements.
Neyoo
The real of Neyoo is Suraj Nityanand Majumdar. He was born in Mumbai on 21 June 2000 and is 22 (as of 2022). Being of the famous gaming YouTubers and Esports BGMI players, he has some excellent skills. Currently, he's playing for GodLike Esports BGMI. Just like ZGod, he's also an assaulter.
Neyoo uses HyperX gaming headphones and a premium splitter for gaming in his iPhone 11 Pro Max. In Taptap BGMI, he plays with a full gyro and two thumb claws. When it comes to his gaming journey, he started playing PUBG in season two.
ClutchGod
Compared to other players, ClutchGod is the youngest member of Team Tapatap BGMI. Born on 12 May 2003, ClutchGod is 19 years old. Talking about his real name, it's Vivek Asbhas Horo. Vivek is an excellent and established PUBG player, playing under GodLike Esports. Just like the other members of Team Taptap BGMI, Vivek also started his BMGI journey in season 2.
ClutchGod has a YouTube channel named Clutchgod PUBG. Despite being younger than other members, he's known to make the best and right decisions, which have greatly benefited the team within and outside PUBG. Further, he has a unique style of playing PUBG with four fingers, making him a four-finger claw.
Final Words
Team Tapatap BGMI is an impressive PUBG team because they have such skilled players. We hope by now you have a good idea about each team member. For more details, you can always check out their Youtube Channels. Finally, if you have friends new to PUBG, share this blog with them. Let them know about this wonderful team. They can follow the team players and improve their skills. Have fun gaming!